Converter Film
Our converter film is designed to perform reliably and consistently, ultimately improving the efficiency of any project.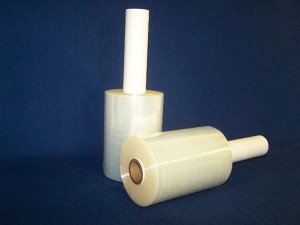 Converter Film – When you need to order more converter film, what do you do? If your answer wasn't to contact us at Apex Converting & Packaging, it should be. Our converter film is:
Designed to perform reliability and consistently, ultimately improving efficiency and reducing downtime
Made to reduce material scrap waste
Consistent from roll to roll, eliminating the need to make constant adjustments on fitting lines
We want to be your first-choice converter film packaging supplier. To ensure that you're not tempted to turn your needs over to anyone else, we offer commendable expertise, experience, and unsurpassed customer service. In fact, our company's culture revolves around making sure our clients have a great experience when they work with us.
We realize that when you turn to us to order converter film, you will be looking for something specific. At Apex Converting & Packaging, we are prepared to meet your exact needs and will make sure you are able to acquire the right film for your operations.
The best part is that we keep our prices on converter film low and competitive. This way, you are able to stay within the parameters of your company's budget without worrying about the quality of the materials you purchased from us.
Let us put our 25 years of experience to work for you. If you would like to know more about our converter film options or why you should partner with us, please contact us at Apex Converting & Packaging today.