What You Need to Know about Stretch Film Converting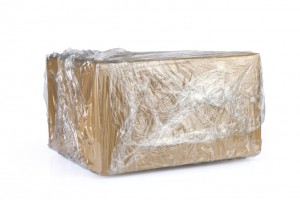 Stretch film is a type of highly stretchable plastic film, typically made out of linear low-density polyethylene, that is wrapped around items to keep them tightly bound. One of the main benefits of this type of packaging is that through stretch film converting, this film is available in a variety of different thicknesses to complement many packaging applications.
When Should You Use Stretch Film?
Typically, stretch film is used to hold boxes and pallets together when they are being moved from one place to another. For example, a warehouse may package a series of products into boxes, strap them together using stretch film, and then transport them to a store, so they are available to consumers.
What Size of Film Should You Use?
Different sizes and widths of film are needed, depending on the specific application. For example, 60 gauge stretch film is ideal for smaller objects, like small boxes, that need to be banded together. Instead of tape, many moving companies use this type of packaging product to keep boxes and the belongings of their clients in one place in the back of a moving truck.
In comparison, 150-gauge stretch film is extremely strong and provides a high level of puncture resistance. This type of stretch film works well to secure irregularly shaped boxes and heavier loads.
Let Us Help You with Stretch Film Converting
If you aren't sure what size of stretch film you need, let us at Apex Converting & Packaging help. With our stretch film converting services, we make sure that the film you purchase from us complements the needs of your clients.