Tips for Purchasing Industrial Converter Products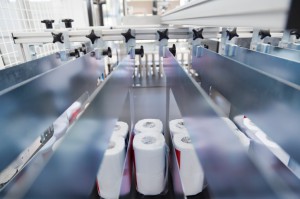 At Apex Converting & Packaging, we are known for our wide selection of industrial converter products that are designed for a variety of different packaging applications. Whether you are in need of some poly bags or need our help selecting stretch film, we encourage you to keep these tips in mind to ensure the industrial converter products you acquire from us complement your specific needs.
Be Open to Suggestions- One of the main things that sets us apart at Apex Converting & Packaging is that we have over 25 years of experience. If you aren't sure what industrial converter products will work best or you are overwhelmed by our wide selection, don't hesitate to ask us for guidance and direction.
Buy in Bulk- When you purchase converter products from us, it's best to buy in bulk, especially if you need to purchase converter film. This will ensure that you have enough to provide to your clients who purchase packaging products from you and a little bit of extra in case an unexpected order comes through.
Set Up a Schedule- There's nothing worse than not being able to make a shipment to one of your clients on time because you didn't have the products to fill their order. If you have a steady stream of clients who order industrial converter products from you, analyze their ordering schedule and turn to us on a regular basis for more packaging products to ensure that you never end up in a situation where you are unable to meet a client's needs.