Should You Become an Apex Converting & Packaging Wholesale Packaging Distributor?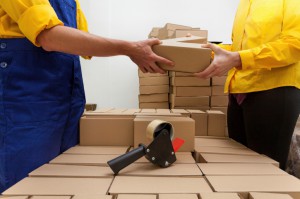 At Apex Converting & Packaging, we're always looking for new wholesale packaging distributors to add to our team. There are several characteristics that we look for in those who apply to partner up with us. If you have the following qualities, we're confident that you'll be a perfect fit.
Passion for the Wholesale Packaging Industry. When you become a wholesale packaging distributor, it's essential that you're highly familiar with our products and their applications. For example, you should understand what stretch film is used for and how we transform it into different strengths during the stretch film converting process.
Exceptional Customer Service. As a distributor, you are responsible for not only forming relationships with your clients, but also giving them a good impression of what our values are at Apex Converting & Packaging. When a client turns to you to address an issue, ask a question, or place an order, we expect that you will provide them with an unparalleled level of customer service that will encourage them to continually work with you.
An Ability to React Quickly. In the wholesale packaging industry, unexpected events can happen. When a situation develops that you weren't planning on, you should be able to identify what is occurring and propose effective and efficient solutions.
If you have any questions about this opportunity and why becoming a packaging distributor will enhance your career, we are more than happy to provide you with the information you're looking for. Contact us today at Apex Converting & Packaging to discuss what we expect out of the distributors we work with.