Get to Know Some of the Packaging Products We Offer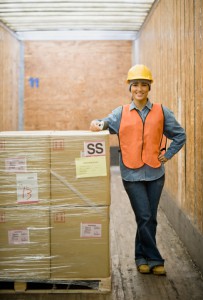 At Apex Converting & Packaging, we take pride in the fact that we offer an extensive selection of packaging products. If you are a supplier looking for different packaging options to meet the needs of your clients, some of the packaging products we offer include:
Packaging tape—Tape is an extremely important part of any packaging operation. We carry tape specifically designed for packaging that is available in many sizes, colors, and lengths.
Bander—When making shipments, product distributors need a way to successfully secure their loads. We can introduce your clients to a wide selection bander material in different strengths.
Poly bags—Manufacturers who make heavy, sharp, or pointed objects, like nails, screws, and knives, use poly bags to package their products. Our poly bags are available in several different thicknesses.
Stretch film—Stretch film is a type of packaging product used to bundle, secure, and stabilize products. When applying the film, it is usually stretched and pulled around boxes or pallets to secure the load. Our stretch film can be converted to meet your exact requirements for thickness.
Tape dispensers—We carry tape dispensers specifically designed to complement the sizes and lengths of the packaging tape we offer.
In addition to these packaging products, we also offer carton sealing tape, vented film, banding film, hand film, machine film, strapping, and much, much more. To find out more about the different industrial packaging products we offer to distributors, get in touch with us at Apex Converting & Packaging today.