About Apex Converting & Packaging
We have over 25 years of experience working with packaging and converter products.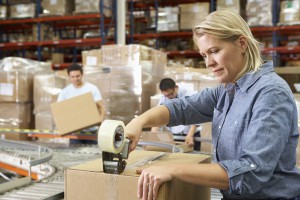 At Apex Converting & Packaging, we have an extensive history in the industrial packaging industry. We sell a wide variety of different packaging products to distributors. These include vented film, packing tape, strapping, banding film, poly bags, and more. If you're interested in becoming an Apex distributor, we are more than happy to discuss this opportunity with you.
Although our prices are low and the quality of our products is exceptional, there's really only one thing that makes our company stand out: our dedication to excellent customer service. Before we started operations, we understood that competition in this industry is fierce. However, we didn't let this stop us from becoming a leading supplier of industrial packaging supplies. Instead, we decided that the one way to make our mark in this industry was to provide a level of customer satisfaction that was unheard of. Since day one, we have operated with this philosophy in mind and continue to let it guide our operations.
When you work with us, we'll do everything in our power to make sure all of your needs are met and your questions are answered. We do this so that when you turn to us for packaging solutions once, you won't want to go anywhere else after that. We look forward to providing you with the industrial packaging supplies you are in need of and forming a beneficial partnership with you that lasts for many years to come.